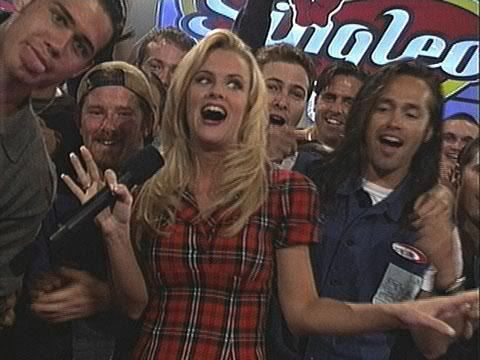 How did people ever find true love before the handy advent of at-home internet dating? Lonely hearts once were forced to brave the cold wide world in desperate search of a potentially suitable mate, singles were relegated to the awkward shame attempting small talk over a cup of coffee, and blind daters eagerly anticipated meeting their mysterious dining partner.
And for the lazy ones, well, there was always Singled Out.
Singled Out proved that adolescents would gladly watch a game show so long as all educational elements had been sufficiently eliminated and the double-entendre reference count was somewhere in the high 20s per episode. It was around this time that market researchers discovered that young people would tune in for game shows if they were generally valueless and smutty--in a lighthearted way, that is. If their parents were mildly to moderately offended by it, that didn't hurt either.
In days of television past, when networks sought to produce cheap TV shows they didn't necessarily go straight to the default reality series angle that floods our current television marketplace. Though MTV was certainly pioneering in the reality show arena (namely through their once-edgy Real World), they also recognized that unscripted game shows were equally cost-effective and quick to produce. To make make production exceedingly expedient, the show's producers formulated mainly 50/50 multiple choice answers from which the majority of contestants could be eliminated. This was certainly not a game of skill we were dealing with here; the show had already conveniently broken down potential contestant responses to bite-size lifeline-esque proportions.
In all honesty, Singled Out was more of hormone-rampant free-for-all of eye candy and sexual innuendos than an actual
game
. Imagine an entire season of The Bachelor sped up into two 15-minute segments with an old-school 1970s episode of The Dating Game spliced into it intermittently. The show was fluffy and substance-free, but MTV had enough know-how in dealing with 90s teenagers to make this a profitable and attention-worthy enterprise.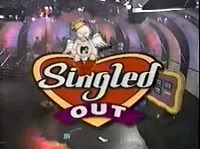 The show was originally hosted by then rising-star Playboy Playmate Jenny McCarthy and otherwise unexceptional television personality Chris Hardwick. I had a fairly serious crush on Chris Hardwick circa 1995 in all his floppy-haired glory, but looking back on 90s video footage of him it seems my taste as a 10-year old was somewhat questionable. While Jenny McCarthy went on to fabulous fame, Jim Carrey, and dispersion of questionable anti-inoculation propaganda, Chris Hardwick certainly took a quieter route in performing near-unknown stand up comedy and maintaining his blog
The Nerdist
. His current picture is notably more studly and I actually consider his blog fairly entertaining, but I find it difficult to read more than a few sentences without stopping myself and thinking, "Wait, the
guy from Singled Out
is writing this?" But I digress. Let's get back to the game show at hand (/screen).
The premise of the show involved 50 preselected young men and 50 preselected young women respectively vying for a date with single female and male contestants. Prior to the show, these 100 guys and gals each filled out questionaires, the answers from which would either propel them to last-round fame or banish them to early-elimination obscurity. The initial categorical round was followed up by what I like to call the "humiliate yourself to win the affection of another"/"reply to any questions in a determinedly sexual manner" round (more officially known as the "keep 'em or dump 'em round). The "picker" would force the remnants of his or her dating pool to a) performing an outlandishly ridiculous challenge such as dancing sexily while donning a rubber rooster mask or b)answer a sexually-laced question a la The Dating Game, such as "If I were an ice cream cone, what would you do to me?" Subtle, I know, but somehow we managed to break through these ironclad metaphors.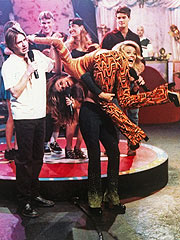 Unfortunately for the Dumpees, they were then draped in dumpee finery: toilet seats, sandwich boards displaying the word "loser", a "dumped" sash, or some other equally embarrassing article. If that shame was not quite enough, the dumpees were paraded past the Picker in hopes of being redeemed. If an expelled contestant was remarkably attractive or particularly scantily clad, occasionally the Picker would bestow unto him or her the coveted Golden Ticket, redeeming them for further play.
In the third and final round (what I like to think of as Singled Out's answer to Legend of the Hidden Temple's Steps of Knowledge) contestants would again answer 50/50 questions and with each correct answer progress a step closer to their potential dating prize. Whichever contestant was the first to reach their coveted date was the winner, and the two were physically arranged back-to-back to create a needlessly longer suspenseful 3/8th of a second before the big reveal. Once revealed, the show awarded the new couple with some semi-lame but admittedly free prize date package, and the potential young lovebirds were sent on their way.
To illustrate, I was planning to present a clip from the original show but was then struck by a far superior idea. For any of you who grew up as fans of ABC's Friday night TGIF programming block, this one's for you. In a late episode of Boy Meets World, Eric actually appeared as a somewhat dishonest contestant on a college edition MTV's Singled Out. The clip even features the real Chris Hardwick, who makes a few cracks about his and Eric's ubiquitous 90s parted haircuts.
The actual show pulled in some major guest stars as well. Okay, so maybe not so major, but they were certainly guest stars--my favorite of whom was Salute Your Shorts's Michael Bower, a.k.a. Donkey Lips. I've had a soft spot for Bower ever since Dina tried to give D-Lips the major brush-off at Camp Anawanna's big dance. I'm not saying I'd want to be Singled Out by him, but he was certainly a guest star of interest.
As the growing fame of Singled Out's hosts quickly outstripped the growth of the show, Jenny McCarthy expressed her desire to move on to greener pastures. Okay, so the pastures were still located at MTV studios and involved her performing in some form of eponymous sketch comedy series, but they were greener nonetheless. Jenny was swiftly replaced with a new Playmate model, Carmen Electra, for the short remaining duration of the series. While Carmen was undeniably in the same attractiveness realm as her Playmate predecessor, she lacked some of Jenny's flair for shameless respect-compromising comedy.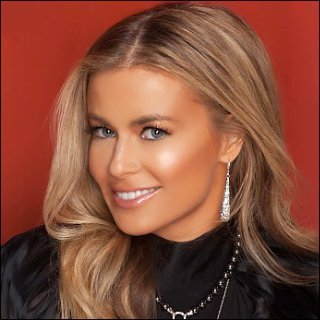 Irrespective of the host switcheroo, this show was boastfully successful thorughout the duration of its three year run. Though the games live on for a brief few days annually at seedy Spring Break destinations, it's a bit sad to consider that today's generation of young people will grow up never once having had their mind contaminated by this entertaining garbage. Sure, they've got The Hills and Real World season 21, but it's just not the same. Never will they know the thrilling rush of waiting for two people to suspensefully whip around and face one another, meeting their dating fate.
Then again, this is a generation that un-ironically watches MTV's current dating debacle
Next
, so it may not be worth putting up a fight for reinstatement.
Check it out:
MTV Singled Out's Guide to Dating Book
Singled Out: The Dirt on the Dates on VHS
A creative professor's Singled Out math problem